Sissy Gigi pleasing her Mistress
|
I introduced you to Sissy Gigi exposed yesterday. Brace up for a LOOONG story of our epic live FinDom session that took place last night.
She was doing everything to please and impress her Mistress, Me. Sissy Gigi was wearing lingerie, abusing her nipples and asshole, trying to please Me. She was up to something here…
More than her pleasure, I enjoyed her efforts to please Me, because it took a lot of it, both mentally and physically, especially. I appreciate that, I find it very exciting.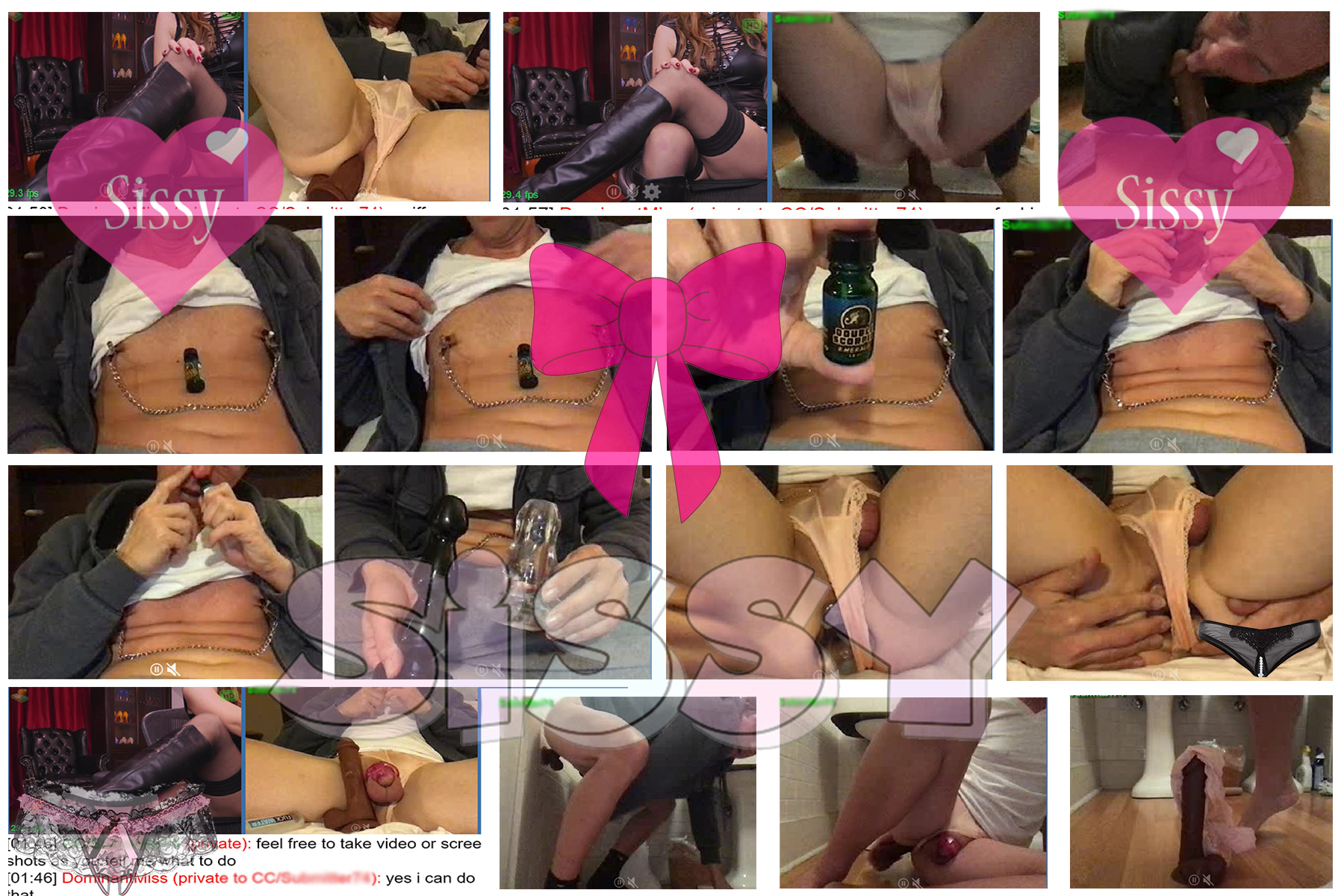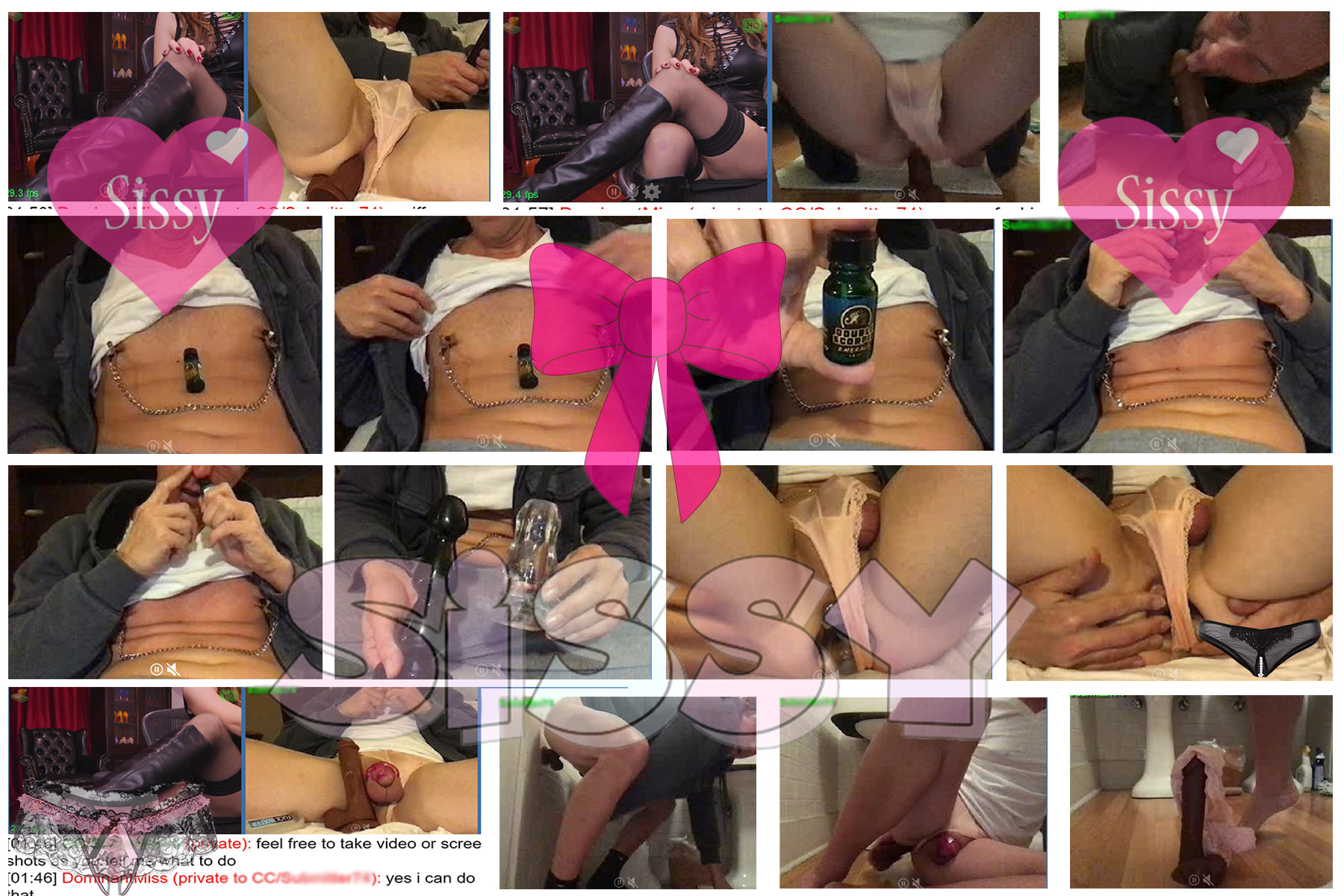 In her journey to please Me, she used all the tricks , wearing sexy lingerie, absorbing a huge black cock inside of her, moaning for more, which eventually led her to stuffing her asshole with all the sex toys she could lay her hand on and it I liked it a lot!
Obviously that alone, did not satisfy my curiosity so Sissy Gigi was starting to feel impatient. He upped the ante and started spoiling me with gifts, that's when I loved it even more, because I love to be spoiled so much.

A lil' handbag here, as a warmup, to ease our way into the real stuff because she wanted to suffer more for my pleasure and happiness.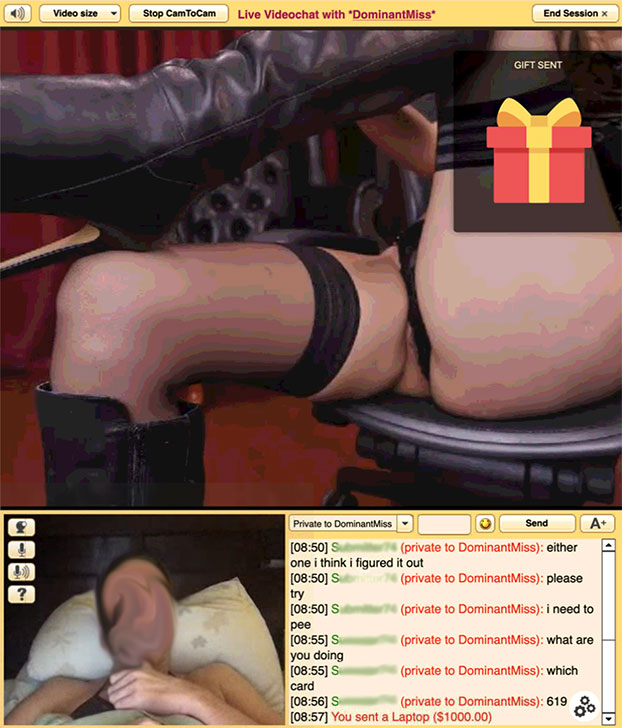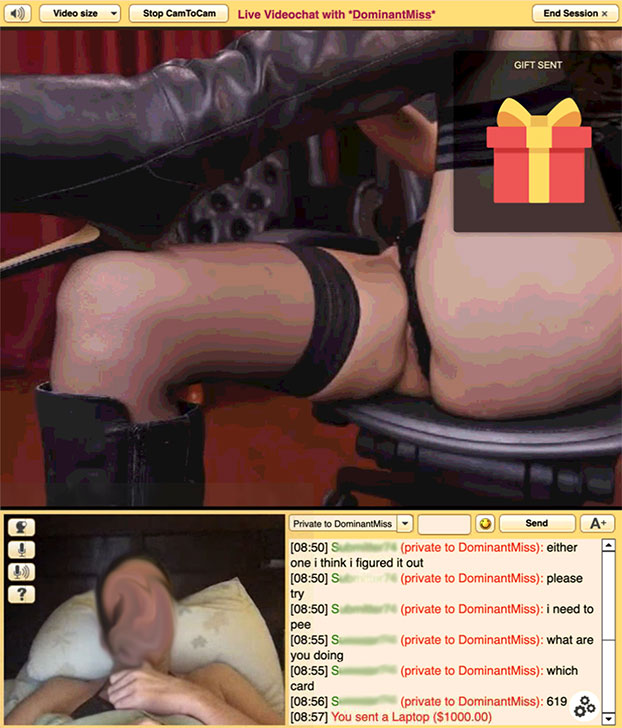 Thumb sucking began, laptops were thrown… at that point the party had started! I like her to suffer more, to make sissy Gigi feel the pain, financially!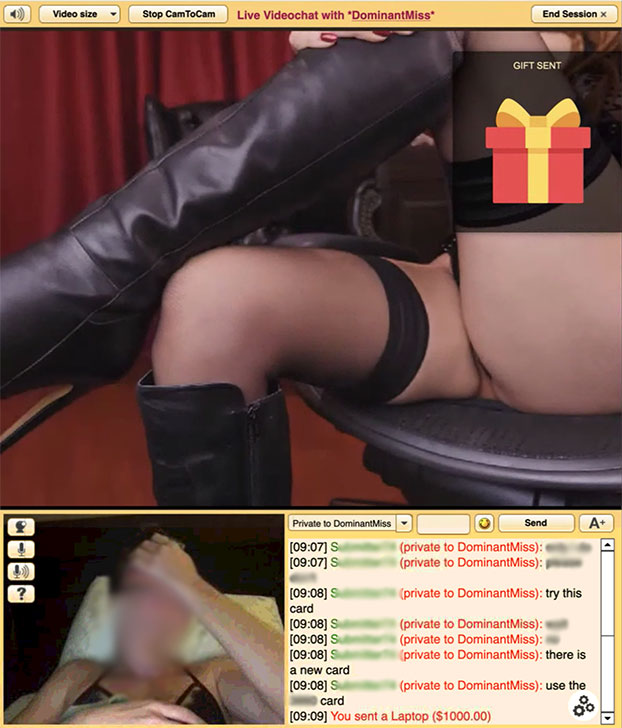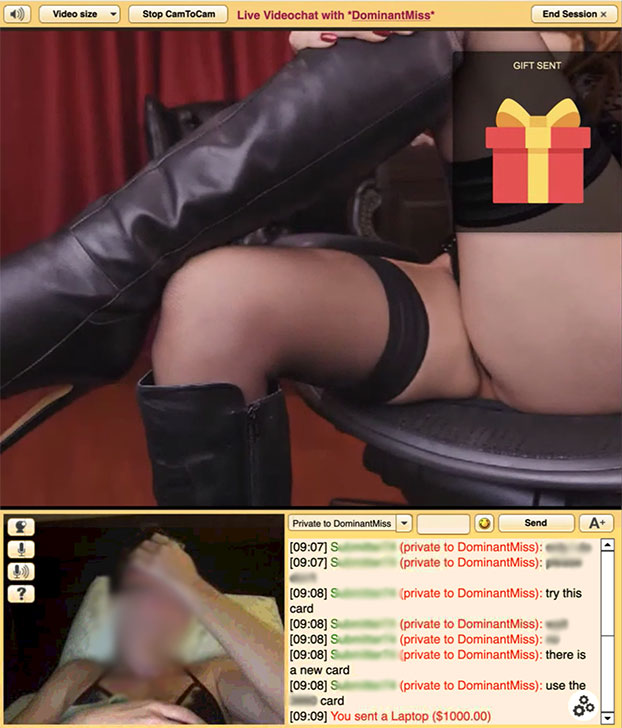 ANOTHER ONE!!!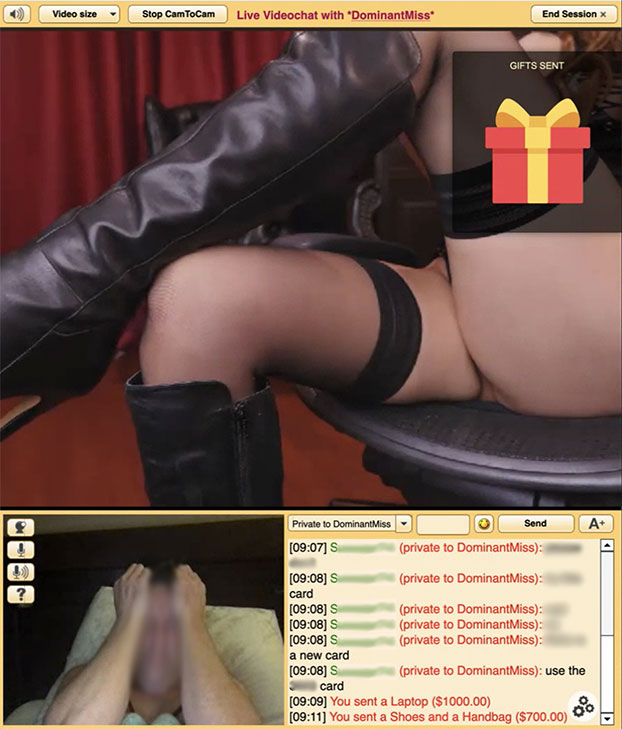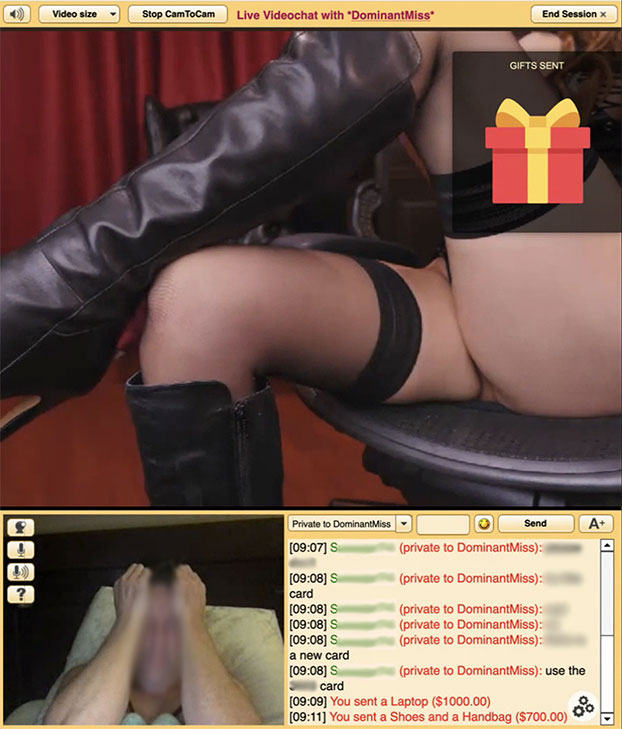 Despair set in pretty quickly and we both loved it, heart pounding, blood flowing at a fast pace…it's called adrenaline!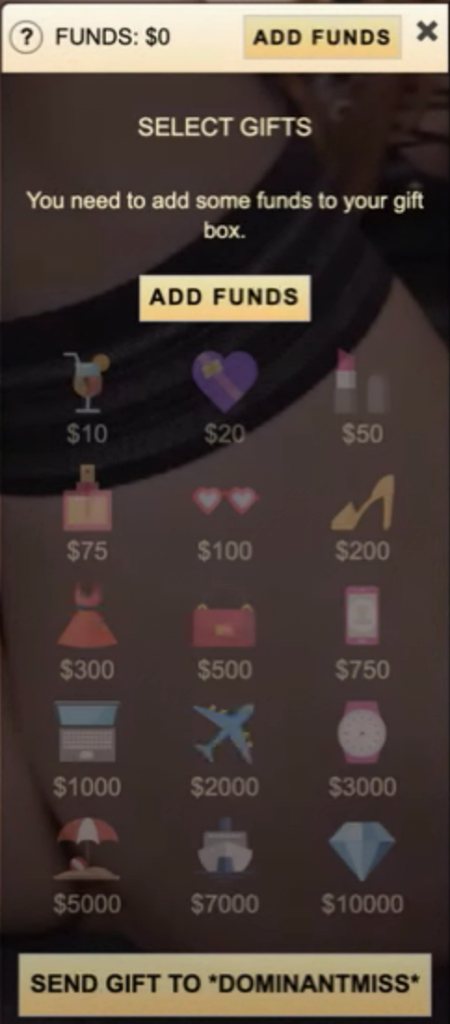 I showed her the gift options, sissy Gigi was intrigued.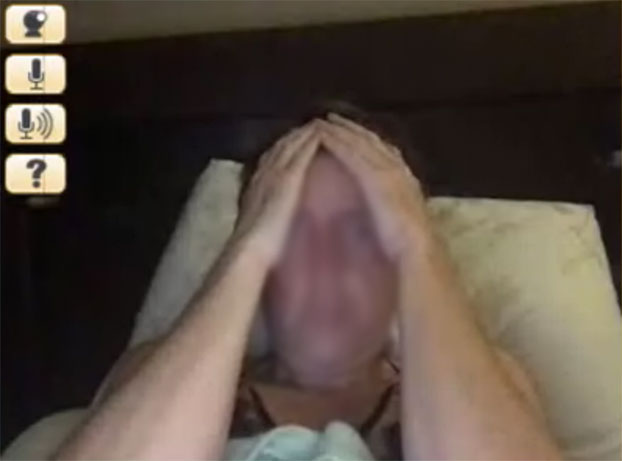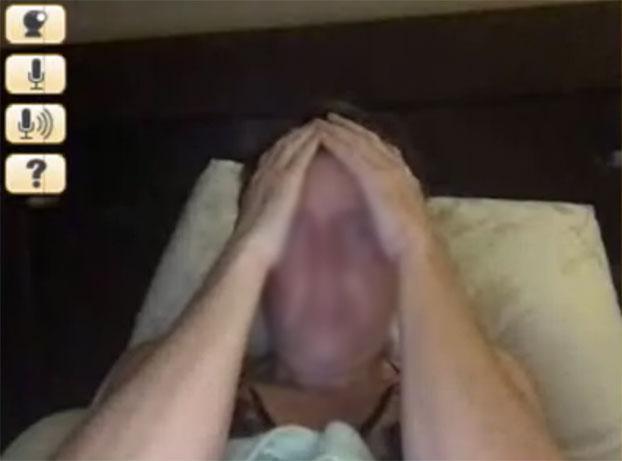 She sent me a nice dress next and my mind quickly shifted to a full wardrobe: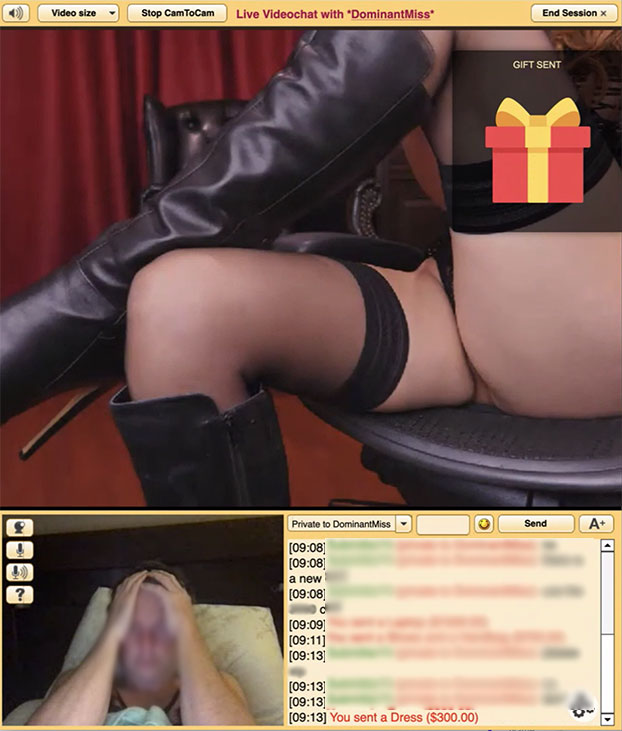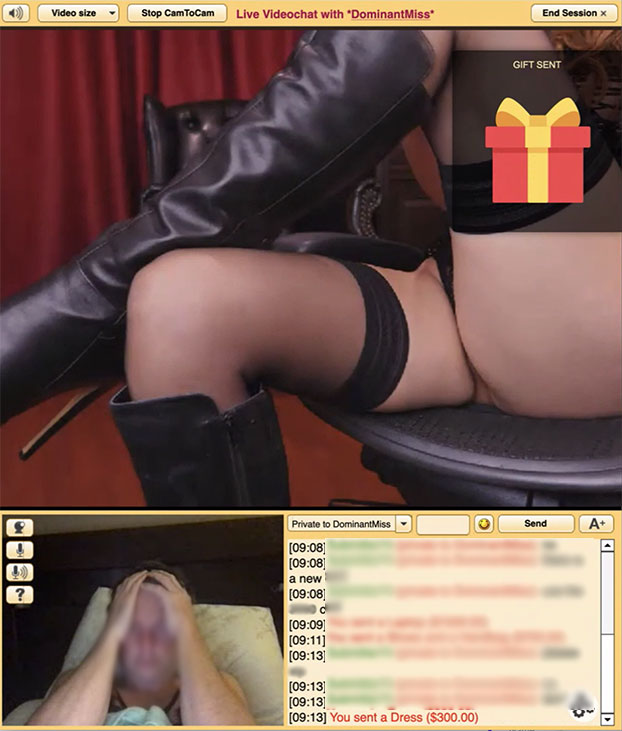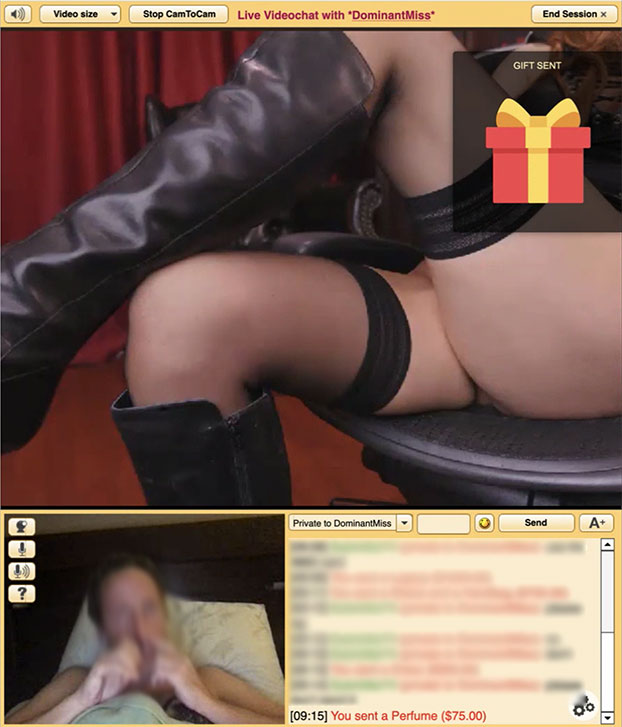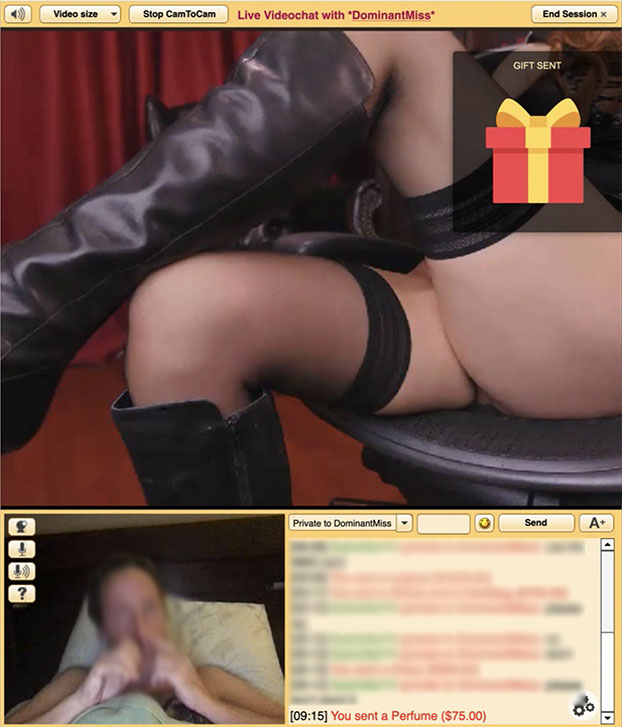 A small perfume, you know the one you carry when you travel light, because I needed it for…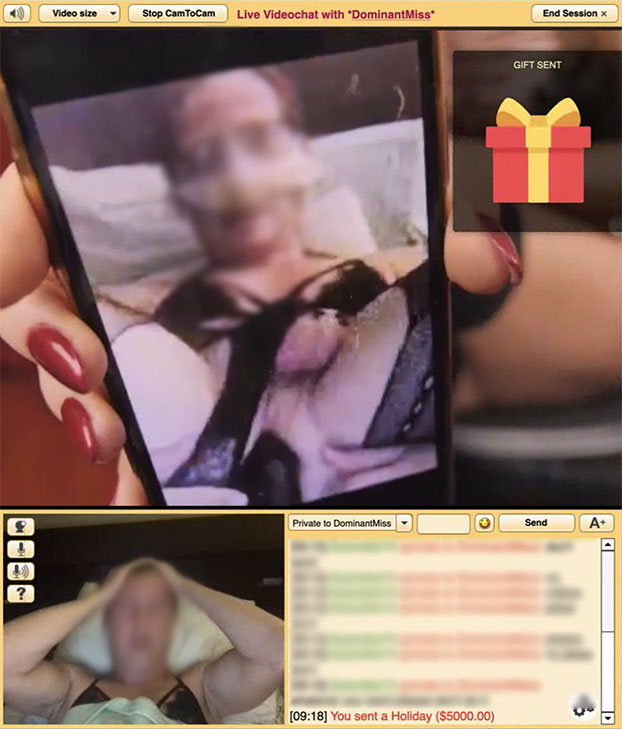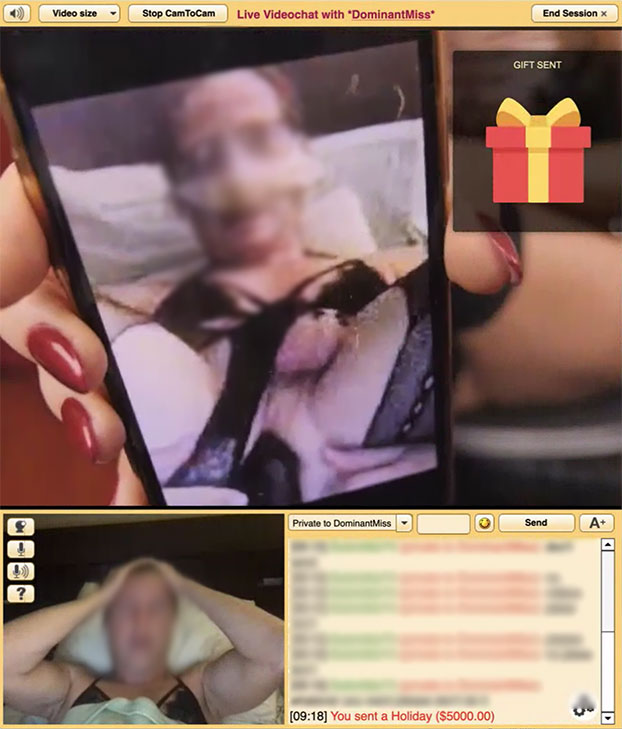 A beautiful holiday of course! It would have been a shame not taking that small perfume somewhere. It remains to be seen where…
Also I reminded her what beautiful videos I took previously with her slutty sissy ass. She loved it, as you can clearly see.


I picked some nice and useful gifts for my next holiday! She delivered them with a big smile on her face!


I started to think of fun combinations of gifts and I mixed and matched a little, thinking of my holidays and what would be useful for me and merciless to her.


She found the game so arousing so she started to rub her little clit trying to climax.


I think you noticed by now how much I love chocolate.


It is clear now how much I love chocolate boxes. I drove sissy Gigi insane!
She wanted more


This is how I like my chat boxes to be! Pay attention!
It was time to celebrate the finale!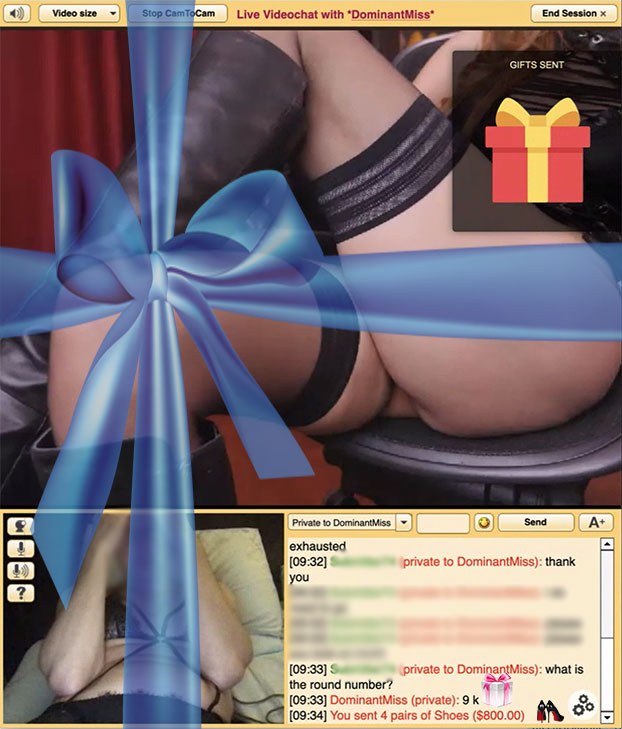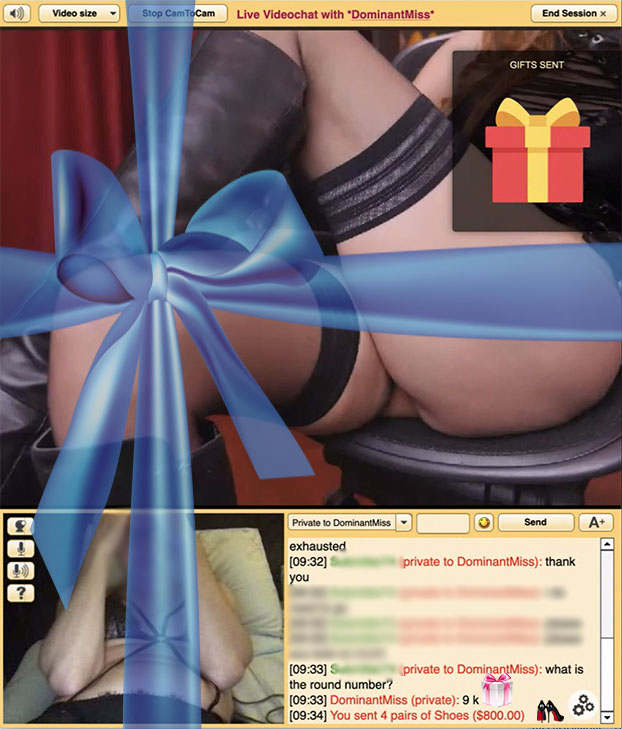 This needed a celebration! Hence a final bow.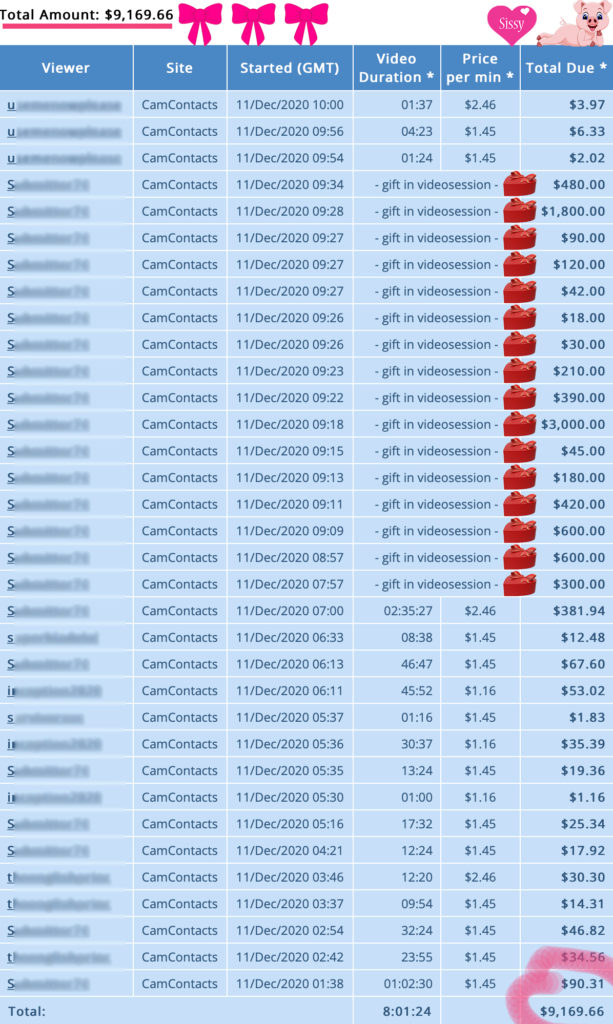 After our final tally we went over 9K! Sissy Gigi felt liberated, the financial domination pain made her feel like born again! I was ecstatic!
She pleased like very few sissies do and made my day. I had so much fun seeing her so dedicated to please Me.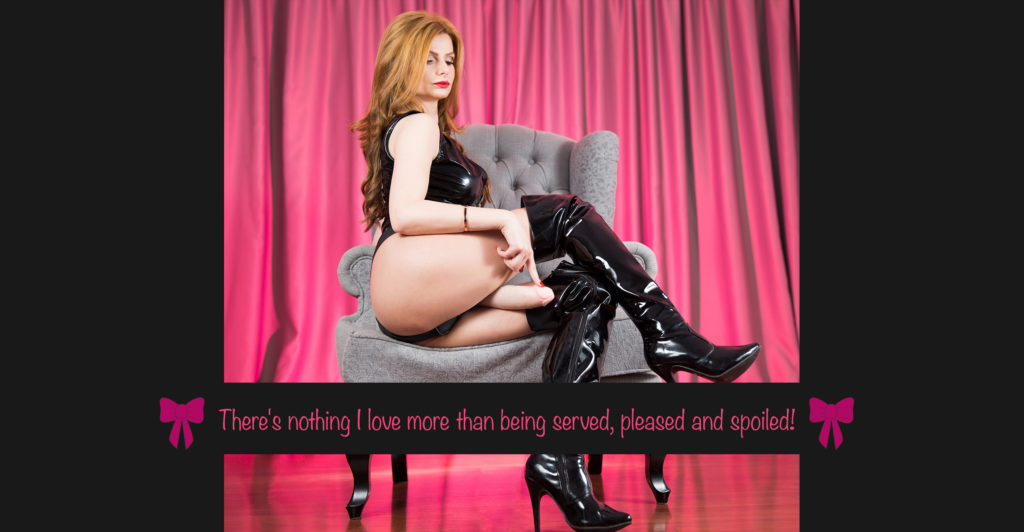 BOOK A LIVE SESSION NOW!